"The justice that love brings is the surrender, the justice that the law brings is punishment"
On May 18, 2007, MP Law Firm (short name: MP Law Firm) was established by the certificate of registration number 41.03.1056/TP/ĐKHĐ activities of the Department of Justice in Ho Chi Minh City and on the basis of the orthodox concept of legal profession of the founding lawyers.  MP Law Firm is one of the very few law firms operating under the current law enforcement function.
Headquarter: 151 Nguyen Dinh Chieu, W.6, Dist. 3, HCMC, Alpha Tower, 10/F.
MP Law Firm with a team of lawyers, attorneys, experts with high qualification, professional skills, experience, knowledgeable, professional consulting skills, especially professional ethics. We advise with a credible legal perspective and contribute to our customer's business strategies that are helpful and respectful of the law.
MP Law Firm's attorneys are available to listen, understand and provide services as soon as we receive a request from a client.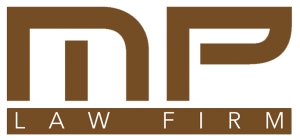 CONTACT CONSULTING
Submit your information and content needs Lawyers consulting and support.
We are ready to listen and accompany you!